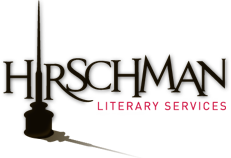 I work closely with authors as a writer, co-writer, or developmental editor. The industry hasn't settled on precise definitions of these terms, and you'll hear people use them in different ways. In general, though, a writer or co-writer handles most or all of the work involved in writing a manuscript; a developmental editor will often make heavy editorial notes, including suggestions for structural changes, and sometimes do some writing or re-writing, too.
Bringing a book to life is a thrilling but time-intensive process. I work on just a few projects each year, and for that reason I usually take on only those clients who are referred to me by agents or editors.
However, I also maintain a list of excellent writers and offer a studio package. With this package, I attentively supervise the project while the writer executes most of the day-to-day work. This can be a smart option for an author who is looking for high-quality service at a reasonable price.