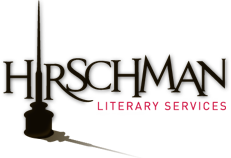 Literary agents represent books. Acquisition editors publish them. As a writer and developmental editor, I focus on the aspect of publishing I love best: helping experts translate their knowledge into appealing book proposals and satisfying manuscripts.
I work on nonfiction projects exclusively, with a particular emphasis on psychology, parenting, health, and smart self-help. But I think of my real specialty as the process of book development. I take an artisan approach to each project and develop a concept, structure, and voice that best express the author's ideas.
Because I've also been an acquisitions editor – I've worked at Ballantine Books and HarperCollins – I think like an industry professional. I know what appeals to editors and agents, and they appreciate that I'll work with them to launch their clients' work from the strongest possible position.
I've worked on more than a dozen books, most published by Big Five publishers, although a few are with quality mid-sized houses like Workman. Three of the books I've written have been finalists for a Books for a Better Life Award, which is given to the year's best books in practical nonfiction.